Avengers: Age Of Ultron – Trailer 3
The third trailer of Avengers: Age Of Ultron is here and it tells us that even in Marvel trailers, you have to stay until the end credits!
This trailer is full of new and awesome footage, and yet manages to not spoil the plot of the story, which I appreciate. Talking about new and awesome footage, thank you Marvel for this brand new Avenger "money shot" where physics don't matter as long as you look cool in slo-mo!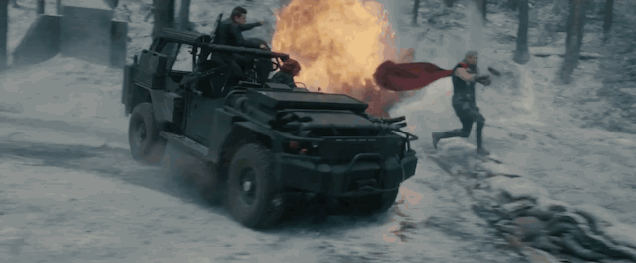 Also, is it my imagination or one of those Ultrons tripped?
Avengers: Age of Ultron is directed by Joss Whedon and stars Chris Evans, Chris Hemsworth, Robert Downey Jr., Mark Ruffalo, Jeremy Renner, Scarlett Johansson, Aaron Taylor-Johnson, Elizabeth Olsen, Cobie Smulders, Don Cheadle, Paul Bettany, James Spader and Samuel L. Jackson. The film premieres on May 1st, 2015.